Northwest Creation Network
A Christian ministry providing Biblically-based education in creation apologetics.
Join us for our monthly program by webcast or in person.


Upcoming Event
Apologetics Symposium - Wednesday July 6th 6:30 – 8pm
Multimedia presentation by Dr. John Byl
Titled: God, Math and the Scientific Revolution
Watch seminar below by Dr. Thomas Kindell from our conference in 2015.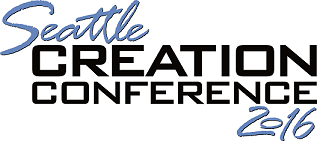 Seattle Creation Conference
October 14-15, 2016
Frank Sherwin (ICR)
Don DeYoung (CRS)
Dennis Swift
Chris Ashcraft
Videos from our 2015 are available free online.
Free Educational Resources
File Archives - Our website serves as a repository of educational materials to assist in the study and teaching of creation apologetics. Videos, PowerPoint files, audios, and articles are available for download and have been organized by subject.

Encyclopedia - We are the founder and sponsor of the Creation Wiki: Encyclopedia of Creation Apologetics. This unique site is an international collaboration wherein only creationists are permitted to serve as editors.