Creation Science Educational Resources
Are you new to Biblical creation science? Read this short introduction.
Are you worried about the future of the Biblical worldview? You should be...
Is your Church involved in Christian education?
Does your Church support a Christian school?
Does your Church provide educational programs in Biblical apologetics?
Is There a Future for Christian Education? by Chris Ashcraft. Journal of Creation, 24(3) 2010
The Northwest Creation Network hosts a number of free educational resources. We have comiled an archive of PowerPoint files, videos, and audios that may be downloaded and used to teach Biblical creation philosophy. Our CreationWiki: Encyclopedia of Creation Science is also an excellent source of comprehensize information. We also provide materials for sale through our not-for-profit Creation Science Store, which carries more than 300 titles and ships to most countries.
---
---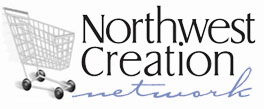 $26.00

$6.50

Regular price: $140.92

Sale price: $105.69

Regular price: $149.99

Sale price: $119.99

$7.99, 5/$35.00, 10/$60.00

$26.99

Regular price: $122.94

Sale price: $92.20

$33.72

$15.29

$14.39

$17.99

$17.99

$17.99

$6.99

$15.29

$62.95

$12.59

Regular price: $125.91

Sale price: $94.43

$14.39

$14.39

$14.39

$5.39

$5.39

$5.39

$15.19

$15.19

$13.59

$12.59

$18.95

$18.95

$18.95

$18.95

Regular price: $119.99

Sale price: $89.96

Regular price: $73.95

Sale price: $59.16

$15.29

$11.69

$16.98

$13.49

$11.69

$19.52

$14.39

$14.39

$26.99

$15.29

Regular price: $163.92

Sale price: $122.92

$13.00

Regular price: $97.93

Sale price: $73.45

$12.59

$12.59

$12.59

$12.59

$12.59

$12.59

$12.59

Regular price: $59.97

Sale price: $47.96

$13.49

$11.69

$19.52

$14.39

$22.49

$39.99

$22.49

$14.39

$13.49

$12.59

Regular price: $419.84

Sale price: $293.89

$8.99

Regular price: $104.96

Sale price: $78.72

Regular price: $104.96

Sale price: $78.72

Regular price: $104.96

Sale price: $78.72

Regular price: $104.96

Sale price: $78.72

$22.49

$22.49

$2.97

$2.97

Regular price: $69.98

Sale price: $52.48

$22.49

$8.99

$13.49

$11.69

$23.99

$15.29

$7.95

$22.49

$9.95

$11.69

Regular price: $38.94

Sale price: $31.18

$11.69

$11.69

$11.69

$11.69

$19.52

Regular price: $48.92

Sale price: $39.13

$17.99

$3.99

$12.79

$22.49

$22.49

$22.49

$22.49

$22.49

$22.49

$22.49

$22.49

$8.00

$12.00

$3.59

$31.49

$23.70

$6.29

$6.29

$14.39

$9.50

$21.95

$12.59

$14.39

$5.31

$5.31

$14.39

Regular price: $129.92

Sale price: $90.94

$22.49

$22.49

$22.49

$22.49

$14.39

$14.39

$9.89

$17.99