Creation Science Museums
Biblical creation science museums can be found all over the world with a high concentration in the USA. The largest facility to date is the Creation Museum by Answers in Genesis ministry near Cincinnati Ohio (seen at right).
Creation Science Museums and Information Centers
7 Wonders of Mount St. Helens - Creation Museum Silver Lake WA
A Key Encounter! Nature Theatre and Planetarium Key West Florida
Akron Fossils and Science Center Akron, Ohio
Big Valley Creation Science Museum Big Valley, Alberta Canada
Creation Adventures Museum

Arcadia, FL

Creation Discovery Museum Ft. Lauderdale, Florida
Creation Evidence Museum - Paluxy River, Glen Rose, Texas.
Creation Museum and Family Discovery Center

by the Answers in Genesis

Creation Science Centre

Ontario, Canada.

Dino Creation Museum Sacramento, California
Discovery Center

Abilene, Texas

Genesis Expo

on Portsmouth Harbor, UK by the Creation Science Movement

Glendive Dinosaur and Fossil Museum

Glendive, MT

Jurassic Ark: Outdoor Creation Museum Australia
Lost World Museum Phoenix, NY
Mt Blanco Fossil Museum Lubbock, TX
Museum of Creation and Earth History by Life and Light Foundation, Inc. (formerly by the Institute for Creation Research).
Museum of Earth History Dallas, TX
Northwest Science Museum

Nampa, ID

Wyatt Museum

Wyatt Archeological Research Inc; Tennessee.
Related pages:
---
Virtual Creation Museum Tours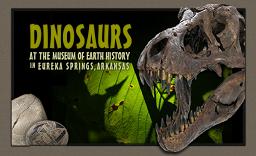 ---
---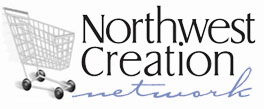 Creation Educational ResourcesCreation Educational Resources
$26.00

$6.50

Regular price: $140.92

Sale price: $105.69

Regular price: $149.99

Sale price: $119.99

$7.99, 5/$35.00, 10/$60.00

$26.99

Regular price: $122.94

Sale price: $92.20

$33.72

$15.29

$14.39

$17.99

$17.99

$17.99

$6.99

$15.29

$62.95

$12.59

Regular price: $125.91

Sale price: $94.43

$14.39

$14.39

$14.39

$5.39

$5.39

$5.39

$15.19

$15.19

$13.59

$12.59

$18.95

$18.95

$18.95

$18.95

Regular price: $119.99

Sale price: $89.96

Regular price: $73.95

Sale price: $59.16

$15.29

$11.69

$16.98

$13.49

$11.69

$19.52

$14.39

$14.39

$26.99

$15.29

Regular price: $163.92

Sale price: $122.92

$13.00

Regular price: $97.93

Sale price: $73.45

$12.59

$12.59

$12.59

$12.59

$12.59

$12.59

$12.59

Regular price: $59.97

Sale price: $47.96

$13.49

$11.69

$19.52

$14.39

$22.49

$39.99

$22.49

$14.39

$13.49

$12.59

Regular price: $419.84

Sale price: $293.89

$8.99

Regular price: $104.96

Sale price: $78.72

Regular price: $104.96

Sale price: $78.72

Regular price: $104.96

Sale price: $78.72

Regular price: $104.96

Sale price: $78.72

$22.49

$22.49

$2.97

$2.97

Regular price: $69.98

Sale price: $52.48

$22.49

$8.99

$13.49

$11.69

$23.99

$15.29

$7.95

$22.49

$9.95

$11.69

Regular price: $38.94

Sale price: $31.18

$11.69

$11.69

$11.69

$11.69

$19.52

Regular price: $48.92

Sale price: $39.13

$17.99

$3.99

$12.79

$22.49

$22.49

$22.49

$22.49

$22.49

$22.49

$22.49

$22.49

$8.00

$12.00

$3.59

$31.49

$23.70

$6.29

$6.29

$14.39

$9.50

$21.95

$12.59

$14.39

$5.31

$5.31

$14.39

Regular price: $129.92

Sale price: $90.94

$22.49

$22.49

$22.49

$22.49

$14.39

$14.39

$9.89

$17.99