Northwest Creation Network
The Northwest Creation Network is a Christian ministry involved in Biblically-based education in creation science apologetics. Our mission is to provide answers to the false teachings of naturalism, which may impede or lead to a loss of faith.
Educational Programs
Apologetics Symposium - monthly educational program at Cedar Park Church open to all Bible believers and available through live webcast.

Join us February 19th at 7pm
seminar by Dr. Heinz Lycklama titled
Evolution's Four Fatal Flaws
Download Poster/Flier PDF or DOC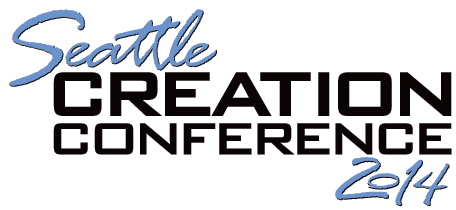 Seattle Creation Conference - for the past 10 years we have organized this 2-day event.

Videos from 2014 are now available.
Look forward to our 2015 conference in Sept
with Tas Walker and Michael Oard.


Free Educational Resources
File Archives - Our website serves as a repository of educational materials to assist in the study and teaching of creation apologetics. Videos, PowerPoint files, audios, and articles are available for download and have been organized by subject.

Encyclopedia - We are the founder and sponsor of the Creation Wiki: Encyclopedia of Creation Apologetics. This unique site is an international collaboration wherein only creationists are permitted to serve as editors.



Creation Science Store

Our Creation Science Store is not-for-profit and offers more than 300 titles including books, DVDs, audio discs, and curriculum that are useful in the study of Biblical creation science and Christian apologetics. These materials can be purchased online or at our educational events.
All proceeds from sales are used to fund our creation educational activities. Donations are also welcome.