Creation Science and Apologetics Events


in the Northwest USA
NWCN Educational Events
Apologetics Symposium - Wednesday evening program at Cedar Park Church. Features a different speaker each month and is available through live webcast.
Seattle Creation Conference - annual 2-day event that occurs Friday evening and all day Saturday. It is free to attend and features multiple speakers from ministries around the world. Our next conference will be Oct 14-15 2016.
Classes and Seminars - We also offer seminars and classes at Christian schools, Churches, Christian teacher's conventions, and meetings of regional creationist groups.Contact the NWCN to request a speaker or host the next creation conference.

---
Upcoming Regional Educational Events
---
Science and Humanism:

The Bitter Fruits of Evolution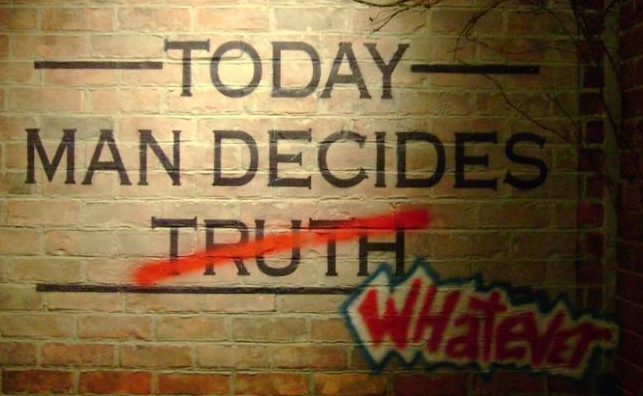 Seminar by Bruce Barton
June 7th at 6:30 PM

Cedar Park Church
Main Sanctuary
16300 112th Ave NE
Bothell, WA 98011
Directions
Watch Live Webcast (6:30pm Pacific)
Description:
Evolutionists charge that creationism has hindered science, and that "no real scientist believes in creation." Yet history shows just the opposite: Many of the greatest scientific discoveries have been by scientists who believed in God as Creator. On the other hand, science based upon evolutionary assumptions has resulted in much wasted research money, and ideas that are now in total disrepute. Additionally, evolutionary thinking leaves a trail of hopelessness and despair, and ideas that have been devastating to humanity, even resulting in the deaths of millions of people.

Endeavoring to "think God's thoughts after Him," as did astronomer Johann Kepler, not only results in more reliable scientific methods and results, but provides us with a positive outlook on life and hope for the future.

In this presentation I show some of the consequences of ideas based upon evolutionary assumptions, and contrast them with the great advances in science made by Bible-believing scientists.
About the Speaker:
Bruce Barton has degrees in meteorology and theology, with studies in engineering and graduate work in atmospheric sciences. Mr. Barton was an instrumentation engineer in Research and Development for Weyerhaeuser Company until retirement.

He has a broad background as a teacher and speaker to groups of all ages in a wide range of subjects including science and technology, aviation, and Bible topics, particularly apologetics. He has been speaking and teaching on the creation–evolution controversy for ten years. He also serves as the vice president for the Creation Association of Puget Sound.
---
Learning from Catastrophe:

Biological Recovery at Mount St. Helens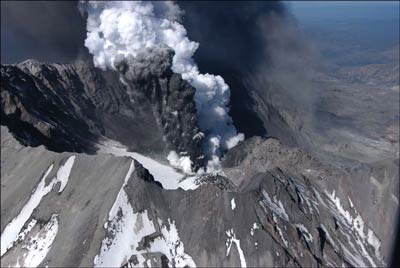 Seminar by Keith Swenson
October 4th at 6:30 PM

Cedar Park Church
Main Sanctuary
16300 112th Ave NE
Bothell, WA 98011
Directions
Watch Live Webcast (6:30pm Pacific)
Description:
Noah's Flood left the entire earth biologically devastated. Creationists believe that over the tens, hundreds and thousands of years following the Flood, living organisms recovered, eventually producing the ecosystems seen on the modern earth. But is such a belief reasonable? Is the biota really that resilient? And if so, by what ecological mechanisms could such remarkable transformation take place?

Since there is no detailed information on biological changes which transpired following the Flood, creationists must look elsewhere for information. One source is the study of recovery from modern disturbances, such as the 1980 eruption of Mount St. Helens which produced a 230 square mile area of biological devastation termed the blast zone. The responses of organisms to this eruption have now been intensely studied for over 35 years generating hundreds of articles.

Please join us on October 4th as Dr. Keith Swenson presents a powerpoint presentation in which he shows us this renewal of life in the blast zone, noting the resilience of the creation and suggesting some comparisons between what happened at Mt. St. Helens and what must have occurred globally following the great flood described in the Bible.
About the Speaker:
Dr. Keith Swenson is a retired medical doctor who now teaches courses in biology and geology at Multnomah University in Portland, Oregon. He also served for twenty years as President of Portland's Design Science Association and was on the board of the Seven Wonders Museum near Mount St. Helens. Keith especially enjoys leading field trips and has taken thousands to Mount St. Helens, the Columbia Gorge, Northwest forests and the Grand Canyon. He co-leads, with Dr. Steve Austin, periodic trips into the "Little Grand Canyon" at Mount St. Helens. Keith has a B.S. in Zoology from the University of Idaho and an M.D. from Washington University School of Medicine in St. Louis. He and his wife, Connie, have four grown children.

---
Other Regional Event Announcements
Events Outside the NW Region