Creation Science and Apologetics Events


in the Northwest USA
NWCN Educational Events
Apologetics Symposium - Wednesday evening program at Cedar Park Church. Features a different speaker each month and is available through live webcast.
Seattle Creation Conference - annual 2-day event that occurs Friday evening and all day Saturday. It is free to attend and features multiple speakers from ministries around the world. Our next conference will be Oct 14-15 2016.
Classes and Seminars - We also offer seminars and classes at Christian schools, Churches, Christian teacher's conventions, and meetings of regional creationist groups.Contact the NWCN to request a speaker or host the next creation conference.

---
Upcoming Regional Educational Events
---
Wonders of the Microscopic World
Multimedia Presentation by
Chris Ashcraft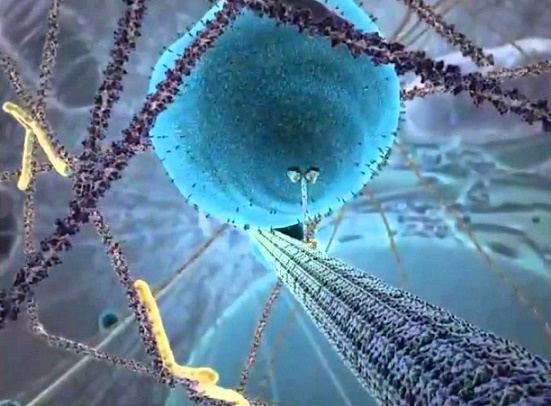 Wed September 13th, 2017
6:30 - 8pm
Cedar Park Church
Main Sanctuary
16300 112th Ave NE
Bothell, WA 98011
Description:
The microscopic world was a previously invisible and unknown realm of the creation. But through molecular studies and modern technologies, science has revealed that the living cell is operating at a level of technological sophistication far beyond anything devised by man.

This presentation will highlight some of the most amazing things that God has made. This formerly unseen part of creation provides testimony of His glory and clear refutation of Darwinism. Within each and every organism reside bio-mechanical systems and molecular machines, which provide unmistakable evidence of intelligent design. Although this world was unknown to Darwin and his contemporaries, modern day evolutionists hold resolute that this remarkable complexity developed through purely natural processes.

Audience: 6th grade through adult.
About the Speaker:
Chris Ashcraft is a Christian educator employed as high school science teacher at Cedar Park Christian Schools. Chris has also worked in plant biotechnology. He was a research technician at the Cotton Fiber Production Laboratory at Texas Tech University, then at the Plant Transformation Facility at Oklahoma State University, and lastly was the Plant Transformation Specialist for EDEN Bioscience in Bothell Washington .

He obtained a Bachelor of Science in biology from Wayland Baptist University in 1989, a Master of Science in biology from Texas Tech University in 1996, a Master of Education from the University of Washington in 2008, and a Master is Teaching Math and Science from Seattle Pacific University in 2012.

Chris moved from research science into the teaching profession to serve God in Christian education. His decision was motivated by the impact that secular science is having on people of faith. Today, close to 50% of Christian students lose their belief in God while attending secular schools. This tendency could be lessened if the Church was better equipped to defend the authority of Biblical teachings (1 Peter 3:15). To be prepared for these challenges, it is important that Churches provide regular educational programs on creation and other Bible apologetics.
---
Learning from Catastrophe:

Biological Recovery at Mount St. Helens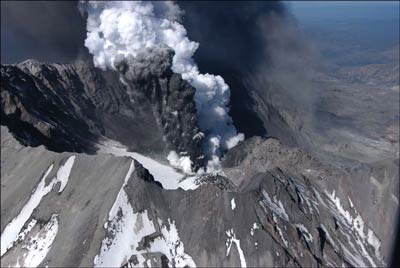 Seminar by Keith Swenson
October 4th at 6:30 PM

Cedar Park Church
Main Sanctuary
16300 112th Ave NE
Bothell, WA 98011
Directions
Watch Live Webcast (6:30pm Pacific)
Description:
Noah's Flood left the entire earth biologically devastated. Creationists believe that over the tens, hundreds and thousands of years following the Flood, living organisms recovered, eventually producing the ecosystems seen on the modern earth. But is such a belief reasonable? Is the biota really that resilient? And if so, by what ecological mechanisms could such remarkable transformation take place?

Since there is no detailed information on biological changes which transpired following the Flood, creationists must look elsewhere for information. One source is the study of recovery from modern disturbances, such as the 1980 eruption of Mount St. Helens which produced a 230 square mile area of biological devastation termed the blast zone. The responses of organisms to this eruption have now been intensely studied for over 35 years generating hundreds of articles.

Please join us on October 4th as Dr. Keith Swenson presents a powerpoint presentation in which he shows us this renewal of life in the blast zone, noting the resilience of the creation and suggesting some comparisons between what happened at Mt. St. Helens and what must have occurred globally following the great flood described in the Bible.
About the Speaker:
Dr. Keith Swenson is a retired medical doctor who now teaches courses in biology and geology at Multnomah University in Portland, Oregon. He also served for twenty years as President of Portland's Design Science Association and was on the board of the Seven Wonders Museum near Mount St. Helens. Keith especially enjoys leading field trips and has taken thousands to Mount St. Helens, the Columbia Gorge, Northwest forests and the Grand Canyon. He co-leads, with Dr. Steve Austin, periodic trips into the "Little Grand Canyon" at Mount St. Helens. Keith has a B.S. in Zoology from the University of Idaho and an M.D. from Washington University School of Medicine in St. Louis. He and his wife, Connie, have four grown children.

---
Other Regional Event Announcements
Events Outside the NW Region