Creation Science and Apologetics Events

in the Northwest USA
NWCN Educational Events
Apologetics Symposium - Wednesday evening program at Cedar Park Church. Features a different speaker each month and is available through live webcast.
Seattle Creation Conference - annual 2-day event that occurs Friday evening and all day Saturday. It is free to attend and features multiple speakers from ministries around the world. Our next conference will be Oct 14-15 2016.
Classes and Seminars - We also offer seminars and classes at Christian schools, Churches, Christian teacher's conventions, and meetings of regional creationist groups.Contact the NWCN to request a speaker or host the next creation conference.

---
Upcoming Regional Educational Events
---

Refuting the Jesus-Myth Hypothesis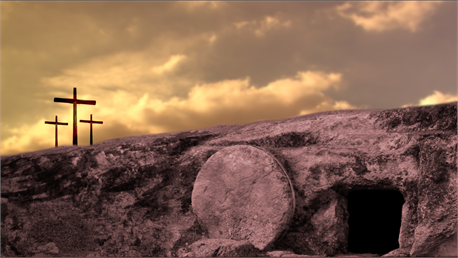 August 3rd, 2016
6:30 - 8:00pm

Cedar Park Church
16300 112th Ave NE
Bothell, WA 98011
Directions

Watch Live Webcast
Wednesday 6:30pm Pacific

Download Flier
(PDF or DOC)
Description:
In this lecture, Dr. Fernandes argues that the recent accusation that Jesus never really existed is itself a myth or fairy tale. Fernandes will show that the scholarly consensus, from both Christian historians and non-Christian historians, is that Jesus did in fact exist in the first-century AD and that He died by crucifixion. Internet atheists are losing any appearance of scholarly credibility when they claim that the early church invented Jesus by borrowing material from ancient mythology. Dr. Fernandes will refute the Jesus-myth hypothesis and show it to be mere wishful thinking on the part of historically uninformed atheists.
About the Speaker:
Dr. Phil Fernandes is the president of the Institute of Biblical Defense, which he founded in 1990 to teach Christians how to defend the Christian Faith. He is also the pastor of Trinity Bible Fellowship in Silverdale, Washington, and teaches philosophy, world religions, theology, and apologetic's for CrossPoint Academy and the Imago Dei Institute (formerly Cascade Bible College).

Dr.Phil Fernandes has earned the following degrees: a Ph.D. in philosophy of religion from Greenwich University, a Master of Arts in Religion from Liberty University, and a Bachelor of Theology from Columbia Evangelical Seminary. Fernandes has debated some of America's leading atheists (i.e., Dr. Michael Martin of Boston University, Jeff Lowder, Jim Corbett, and Dan Barker). He has lectured and debated in defense of the Christian world view at some of America's leading universities.
---


The Geology of Israel
Seminar by Patrick Nurre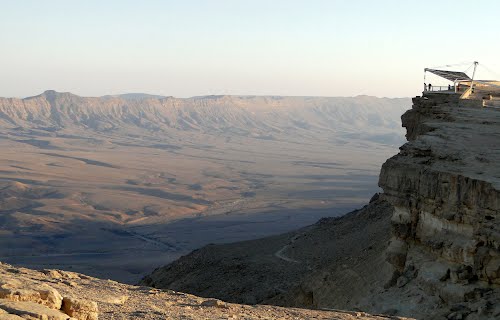 October 5, 2016
Wednesday
6:30 - 8:00pm

Cedar Park Church
16300 112th Ave NE
Bothell, WA 98011
Directions
Watch Live Webcast

Download Poster/Flier (PDF or DOC)
Description:
Many people are somewhat familiar with the geology of the Grand Canyon. But did you know that Israel has its version too? It is called, The Grand Canyon of Israel. Everyone knows that Israel is mostly limestone and sandstone, right? Did you know that Israel has a significant amount of volcanic geology too? In this talk, we will explore some of the significant geological formations in Israel and how they relate to the Creation and the Genesis Flood. Israel is a wonderful place to visit for the Biblical history, but it is a tremendous school of learning for study of Biblical Geology too.
About the Speaker:
Patrick Nurre was trained in secular geology, but after becoming a Christian, he began to seriously reevaluate his previous evolutionary beliefs, and became, instead, a young-earth creationist. Patrick has done field study in the Pacific Northwest, the Midwest and Plains states, the Southwestern U.S., and Israel. He conducts geology classes (PreK-12) and seminars in the Seattle area, and speaks at numerous home school and church conventions on geology and our young earth. He also leads a variety of geology field trips every year, including Yellowstone Park, where he helps families discover the Biblical geology of the Park. See his geology education website at http://www.northwestrockandfossil.com/
---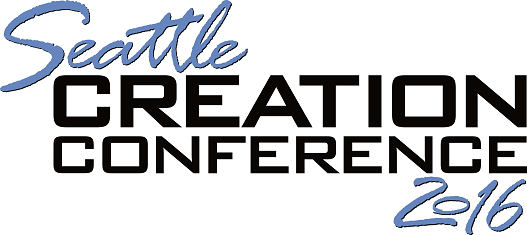 Friday night and Saturday October 14-15
Cedar Park Church
Main Sanctuary
16300 112th Ave NE
Bothell, WA 98011
Directions

Watch Live Webcast
Speakers:
Schedule:
Friday - Oct 14th
6:45 Emcee Welcome and Announcements
7:00 – Scientific Evidence for Creation: Design in Nature (Frank Sherwin)
8:15 – Dinosaurs, Dinosaurs, Dinosaurs! (Dennis Swift)
9:30 - Stargazing with Mark Osterhaus and Don DeYoung (weather permitting
Saturday - Oct 15th
8:45 Emcee Welcome and Announcements
9:00 – Mathematics and Creation (Don DeYoung)
10:15 – Geology and the Clash of Worldviews (Chris Ashcraft)
11:30 – God's Amazing Insects (Frank Sherwin)
12:30 LUNCH 1:20 – The Laws of Nature (Don DeYoung)
2:35 – The ICA Stones: Hoax or History? (Dennis Swift)
3:50 – Human Evolution (Frank Sherwin)
5:00 CLOSE
During breaks, guests are encouraged to browse the creation resources offered for sale at the conference. A large assortment of books, DVDs, and curriculum will be made available for continuing education in Biblical apologetics.
Registration
Website for Additional Information
---
Other Regional Event Announcements
Events Outside the NW Region