Creation Science Events in the NW USA
NWCN Educational Events
Apologetics Symposium - Thursday evening seminars at Cedar Park Church. Different speaker each month and available through live webcast.
Seattle Creation Conference - annual 2-day event Friday evening and all day Saturday. Free with multiple speakers from ministries around the world.
Classes and Seminars - We also offer seminars and classes at Christian schools, Churches, Christian teacher's conventions, and meetings of regional creationist groups.Contact the NWCN to request a speaker or host the next creation conference.

---
Upcoming Regional Educational Events
---
Summer 2015 Fieldtrips
by the Creation Association of Puget Sound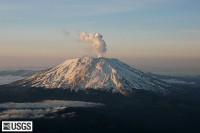 August 15 Mt. St Helens Tour/Hike. Meet at Mt St Helens Creation Information Center at 9:30am.
Notes:
Sign up with Ron Payne at rondpayne@comcast.net

No transportation provided. Each participant will drive their own vehicle to the event. Details will be provided to each participant when they sign up.

Cost:: no charge for the tour. Donations encouraged.
Sponsor: Creation Association of Puget Sound See web site for additional details.
Talks and Tours given by Ron Payne and Paul Taylor at Mt. St. Helens. Ron Payne
---
---

Life and Its Origin
Seminar by Dr. Don Johnson

August 20th, 2015 Thursday
7:00 - 8:45pm

Cedar Park Church
16300 112th Ave NE
Bothell, WA 98011
Directions

Watch Live Webcast
Thurs 7pm Pacific

Download Flier
(PDF or DOC)
Description:
The incredible complexity of all life is highlighted by examining the components of a "simple" cell. The computer-controlled protein (including enzymes) manufacturing process illustrates that DNA, RNA, and over 150 proteins must be present and fully functional for life to exist. The natural scenarios (proteins first, DNA/proteins first, and RNA first) are analyzed and shown to be totally inadequate, even from the natural sciences. The information systems of life illustrate with certainty that life had an intelligent source. The Biblical basis for life's origin demonstrates agreement with known science. We are fearfully and wonderfully made!
About the Speaker:
Don Johnson earned Ph.D.s in both Computer and Information Sciences and in Chemistry. He was a senior research scientist and consultant for over 14 years, and taught 20 years in universities in the US and Europe. Since retiring as an APU (Christian university) professor, he has done consulting, speaking, and writing (4 books, including best-selling "Programming of Life," and several peer-reviewed papers). He has made Christian and secular presentations across the US and on most continents. His Christian Website has links to the "Programming of Life" video (over 236,000 on-line views), several video presentations and printable flyers, as well as links to his two secular science Websites. For over 20 years he believed, taught, and defended the evolutionary scenarios, until science convinced him of the bankruptcy of those beliefs.
---
---
Biblical Archaeology
Sunday Mornings at 9:15 AM
Cedar Park Church, Bothell. Room H206
September 6th – October 25th, 2015
The Bible contains rich and interesting stories of God's people that span more than 4000 years. However, this important historic record is under attack by Archaeologists who have claimed that much the Biblical account of history is inaccurate or even fictitious. Well known events, such as the conquest of Jericho and the Exodus of the Israelites from Egypt, have been challenged on archaeological grounds. This class will examine the truthfulness of these claims. We will review several well-known Biblical events and figures that can now be substantiated by recent archaeological investigations, and see that the Bible is a trustworthy in all things.

About the Teacher:


Chris Ashcraft is a Christian educator employed as high school science teacher at Cedar Park Christian Schools. Chris has also worked in plant biotechnology. He was a research technician at the Cotton Fiber Production Laboratory at Texas Tech University, then at the Plant Transformation Facility at Oklahoma State University, and lastly was the Plant Transformation Specialist for EDEN Bioscience in Bothell Washington .

He obtained a Bachelor of Science in biology from Wayland Baptist University in 1989, a Master of Science in biology from Texas Tech University in 1996, a Master of Education from the University of Washington in 2008, and a Master is Teaching Math and Science from Seattle Pacific University in 2012.

Chris moved from research science into the teaching profession to serve God in Christian education. His decision was motivated by the impact that secular science is having on people of faith. Today, close to 50% of Christian students lose their belief in God while attending secular schools. This tendency could be lessened if the Church was better equipped to defend the authority of Biblical teachings (1 Peter 3:15). To be prepared for these challenges, it is important that Churches provide regular educational programs on creation and other Bible apologetics.
---
---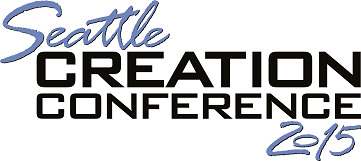 September 25th-26th 2015

Cedar Park Church
16300 112th Ave NE
Bothell, WA 98011
Get Directions

Watch Live Webcast
Speakers
Schedule
Friday, September 25, 2015

6:30pm Doors Open
7:00pm Darwinism: Massacred By A Monarch (Thomas Kindell)
8:15pm A Deluge Of Evidence: Noah's Flood And The Historical Roots Of Secularism (Tas Walker)
9:30pm Stargazing (weather permitting)


Saturday, September 26, 2015

8:30am Doors Open
9:00am Whatever Happened To The Woolly Mammoths? (Michael Oard)
10:15am Mega Catastrophe: Evidence For Planetary Disaster Of Biblical Proportions (Tas Walker)
11:30am Evolutionism: The Religion That Offers Nothing (Thomas Kindell)
12:30pm Lunch
1:20pm What Is Man? The Incredible Design Of The Human Body (Chris Ashcraft)
2:35pm Once Upon A Time: Understanding The Mythology Behind Radioactive Dating (Tas Walker)
3:50pm What Does The Lake Missoula Flood Teach Us? (Michael Oard)
5:00pm Close

During breaks, guests are encouraged to browse the creation resources offered for sale at the conference. A large assortment of books, DVDs, and curriculum will be made available for continuing education in Biblical apologetics.

Download Publicity Files
Brochure
Poster 8.5X11
Poster 11X17

See website for additional details.

Registration - please preregister if you are able.
---
---
Other Regional Event Announcements
Events Outside the NW Region