The Miracle of Life
by Chris W. Ashcraft, MS., M.Ed.
Seattle Creation Conference, October 2010.
Description:
The origin of life remains the theory of evolution's most significant obstacle. More than 150 years after Darwin published his theory, and following exhaustive efforts, evolutionists are no closer to solving the riddle of how life began. Despite countless attempts using every conceivable condition, biochemists have been unable to produce genetic information (DNA) and/or proteins in a simulated natural environment and thereby show how even the simplest cell could have formed without intelligent design.
This presentation will examine the origin of life and illustrate that evolution is simply without a foundation. Life began through the actions of a God of supreme intelligence and creative power - actions that could never be reproduced by mere humans and will never be explained without reference to intelligent causation.
This video file is a 60 minute seminar by Chris Ashcraft that was recorded during the Seattle Creation Conference, October 2010. View more videos from the 2010 conference.
DVDs are available for purchase from our web store individually or the entire conference obtained as a compilation of 8 disks.
About the Speaker: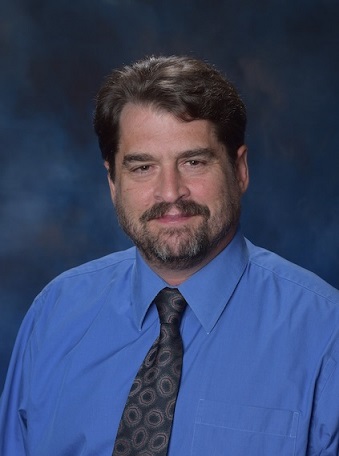 Chris Ashcraft is a Christian educator employed as high school science teacher at Cedar Park Christian Schools. Formerly, Chris was a biology research tech specialized in plant tissue culture, and genetic transformation technology. He was employed at the Cotton Fiber Production Laboratory at Texas Tech University and the Plant Transformation Facility at Oklahoma State University, and lastly was the Plant Transformation Specialist for EDEN Bioscience in Bothell Washington.
He obtained a Bachelor of Science in biology from Wayland Baptist University in 1989, a Master of Science in biology from Texas Tech University in 1996, a Master of Education from the University of Washington in 2008, and a Master is Teaching Math and Science from Seattle Pacific University in 2012.
Chris moved from research science into the teaching profession to serve God in Christian education. His decision was motivated by the impact that secular science is having on people of faith. Today, close to 50% of Christian students lose their belief in God while attending secular schools. This tendency could be lessened if the Church was better equipped to defend the authority of Biblical teachings (1 Peter 3:15). To be prepared for these challenges, it is important that Churches provide regular educational programs on creation and other Bible apologetics.
Files
Download Windows Media Video file:
Download RealPlayer Video file:
Download Audio file:
Download PowerPoint file:
---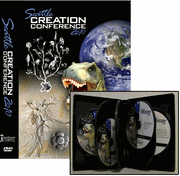 This seminar was recorded during the Seattle Creation Conference, October 2010 at New Life Four Square Church, Everett WA.
It may be viewed free online or downloaded to your computer as either a video or audio. A DVD can be purchased at our webstore as an individual title or the entire conference may be obtained as a compilation of 8 disks.
The Seattle Creation Conference is a regular event organized by the Northwest Creation Network. For information about the upcoming conference visit the Seattle Creation Conference website, or contact the NWCN to have us organize the next creation conference at your Church.